Chair Feet UK
Inserts and Ferrules for Tables and Chairs. Suppliers of School Chair Feet, Chair Inserts, Table feet, Chair Ferrules and Chair Tips in the UK
We supply replacement feet for chairs, table feet, chair inserts, chair ferrules, chair tips, chair stoppers. We also supply other inserts and ferrules for tubular and wooden chairs and tables. Trading since 1995, we are one of the oldest and leading independent suppliers of popular chair and table spare parts packs. All our plastic chair tips are manufactured in the UK.
Replacement feet for chairs and School Floor Protection
The great majority of school and college furniture is fitted with plastic end covers, or chair caps and table feet. These prevent the metal ends of the furniture from marking the floor. Replacement chair feet offer an inexpensive method of extending the life of your existing chairs and tables, making savings by replacing the feet on chairs and tables rather than replacing the furniture itself.
Whether your fittings are Round Inserts, Rubber Feet, Metal End Caps, Square Inserts, Angled Fittings or Rectangular Ferrules, we stock fittings for most sizes, past & present. We take pride in being able to match many requirements for chair and table fittings no longer being produced by the manufacturers themselves.
Chair Feet, Ferrules, and Inserts are all forms of feet used mainly with chairs, appliances, and furniture. They act either as replacements or as upgrades to increase grip and to prevent damage to the flooring that they are placed on. Popular inside Schools & Educational facilities, each product is suitable for long-term use, and is easily installed.
Almost every product within our selection of fittings provide excellent gripping properties. This helps to increase stability, and prevents any potential injuries or health and safety related issues. Rubber is generally recommended for harder surfaces to add grip, with plastic recommended for softer types.
When measuring up your object for the installation of chair feet, it is important to consider the type you will be looking at. This is because measuring for internal is slightly different to external. If you're not sure, please read our FAQ page, or just give us a call!

FAQs
Here are some common questions about Replacement Chair Feet.
When is the best time to replace my chair feet?
Replace feet earlier rather than later – to protect your floors, we recommend that chair feet and table feet should be replaced when the original item is half worn.
Which is the best type of replacement chair foot?
External (outside fitting) heavy duty chair tips are the preferred design for easy application and durability – they also cover unsightly marks at the bottom of the chair or table leg. With square fittings, we recommend inserts, as they have shown over time to last longer.
How do I measure my chair feet?
Our chair feet are measured by tube diameter, or outside width with the square ones. The internal size is always smaller than the tube size, usually by 1/8″, so we always go by the outside measurements of the tube. Always include the width of the metal in the measurement. Also in the UK we use imperial measurements, not metric. The most common sizes are 3/4″ to 1 inch, though we supply smaller and much larger fittings too.
Help! My new chair feet fall off, or won't even go on!
The chances are that you've ordered the wrong size. Please call us to arrange replacements. The correct feet should be able to be tapped into place, not bashed with a hammer.
How long is turnaround time?
Most items are delivered on the next day courier service, subject to stock, and smaller orders may take 2 or 3 days through the post office service.
Which style and size do I need to order?
If your chair or table feet need replacing but you are not sure of the correct style or size you need, you can send us a sample of your old chair or table foot or tip through the post, and we will match it to the correct new item.
My new feet are wearing down quickly!
Before fitting the new chair or table feet, we recommend that you file the chair leg to remove any sharp edges – this will help the new chair feet last longer and stop them from splitting. We only supply heavy-duty fittings anyway, which don't tend to wear down quickly, but still, it all helps…

Free Sample Pack.
If you are not sure of the size you need, please check out our easy measuring guide, or contact us to ask for our Free Sample Pack of replacement feet for chairs.
Just give us a call  or send an email for a quick response.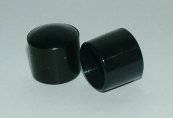 No Extras!
All Our Spare Pack Prices for replacement feet for chairs are fully inclusive and delivered. There are No Extras!
Pricing & Payment
Bulk prices are available for larger orders – POA. Buy directly via our website, by Cheque / BACS 30 Days, and for public orders, a written order with cheque enclosed. Our replacement feet for chairs represent great value for money.
Delivery & Quality
Our replacement feet for chairs are usually delivered within 2-3 days of receipt of order. Offering a competitive and efficient service, we only provide reputable and fully guaranteed products. All our products are manufactured to conform to heavy contract use requirements.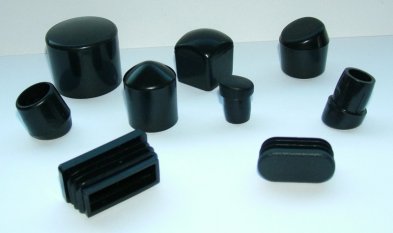 Chair Feet UK, suppliers of replacement feet for chairs in the UK.
If you are in doubt over the specifications of any replacement feet for chairs, chair feet, chair inserts or other furniture fittings that you wish to replace, please do not hesitate to contact us for prompt and friendly service and advice. We are an approachable and family-run business. We care about customer satisfaction, and about preserving our reputation for reliability and quality.