Chair Feet FAQ
Always use the outside measurement when determining the size of your fittings.
In the UK, most chair feet are imperial, not metric, so with older chair and tables, use imperial measurements to the nearest 1/8″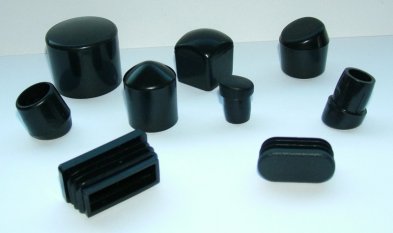 Chair Feet – Frequently Asked Questions
How do I measure my chair feet?
Our chair feet are measured by tube diameter, or outside width with the square ones. The internal size is always smaller than the tube size, usually by 1/8″, so we always go by the outside measurements of the tube. Always include the width of the metal in the measurement. Also in the UK we use imperial measurements, not metric. The most common sizes are 3/4″ to 1 inch, though we supply smaller and much larger fittings too.
My new feet are wearing down quickly!
Before fitting the new chair or table feet, we recommend that you file the chair leg to remove any sharp edges – this will help the new chair feet last longer and stop them from splitting.
We only supply heavy-duty fittings anyway, but still it all helps…
When is the best time to replace my chair feet?
Replace feet earlier rather than later – to protect your floors, we recommend that chair feet and table feet should be replaced when the original item is half worn.
Which is the best type of replacement chair foot?
External (outside fitting) heavy duty chair tips are the preferred design for easy application and durability – they also cover unsightly marks at the bottom of the chair or table leg.
With square fittings we recommend inserts, as they have shown over time to last longer.
Help! My new chair feet fall off, or won't even go on!
The chances are that you've ordered the wrong size. Please call us to arrange replacements. The correct feet should be able to be tapped into place, not bashed with a hammer.
Which style and size do I need to order?
If your chair or table feet need replacing but you are not sure of the correct style or size you need, you can send us a sample of your old chair or table foot or tip through the post, and we will match it to the correct new item.