Chair Feet – Horizontal Chair Feet, Horizontal Ferrules
* Our Horizontal Chair Feet and Side-Fitting Ferrules are ideal for chairs and tables requiring side-fitting floor protectors. * Protects your floor from noise and floor marking * Ferrules are normally a tight push fit, we do not recommend using glue when a correctly fitting foot does the job. * These ferrules can be metric or imperial.
All Our Horizontal Chair Feet Pack Prices are fully inclusive and delivered. There are No Extras!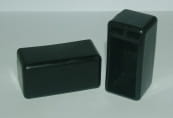 SP29
1 1/2″ x 3/4″ OSF Side Fitting Ferrule  (Rectangular)
SP30
40mm x 20mm OSF Horizontal Ferrule  (Rectangular)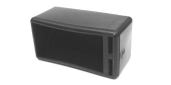 People looking for these also searched for: Horizontal Chair Feet, Horizontal Ferrules, Side-Fitting Ferrules, Horizontal Chair Stoppers.
These fittings are also available in different sizes :
3/4″ x 3/4″
25mm x 25mm
2″ x 1″
Please call us for details
If you are not sure of the size you need, or your size is not shown on this page, please contact us to ask for advice or for our Free Sample Pack.